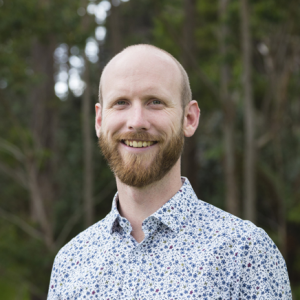 Jeremy Parlane
BLA (Bachelor of Landscape Architecture)
Director / Senior Landscape Architect
Jeremy is a passionate, award-winning landscape architect and has been in the New Zealand landscape industry for over 15 years. He is the principal landscape architect at Surround and has extensive experience designing residential, rural and commercial landscapes throughout New Zealand. With a wealth of plant knowledge behind him and a background in landscape construction, he also brings a practical element to the design table, that is essential when creating a successful landscape.
Growing up on the foothills of Auckland's Waitakere Ranges, he has a strong sense of New Zealand's natural environment and belief in preserving and further enhancing New Zealand's unique landscape environments. He is driven by contemporary design, enriching people's lives through the creation of spaces and enhancing the wider environment they are a part of. He is a big proponent of incorporating edibles within his projects and implementing, organic, sustainable practices, wherever possible.
If he is not designing a landscape, or out amongst one, he enjoys watching and playing basketball, gardening and landscape / travel photography.