1

Initial Consultation

Our initial on-site design consultation allows us to discuss your needs, desires, current issues, thoughts, ideas and any constraints that you may have. This time also allows us to assess the scale of your project and formulate a landscape design brief that accurately reflects your needs and desires. Furthermore, this gives us an opportunity to assess the design potentials that your site has to offer and propose some of our initial thoughts and ideas. We are then able to submit our fixed price Fee Proposal costing for your acceptance.

2

Site Survey and Analysis

A detailed site survey and site analysis needs to be undertaken to develop an accurate base plan to work from. This involves taking measurements and levels of the existing site / dwelling, locating existing features / vegetation / boundaries and taking photos. This process allows us to gain a deeper understanding of the site and further assess the design potentials for the landscape.

*A registered surveyor may be required for this stage.
3

Landscape Design

This stage of our process has been developed to ensure you are 100% satisfied with the overall landscape design. Through client meetings and open dialogue, the design evolves from an initial concept design through to a comprehensive and detailed set of drawings that will capture the vision for your landscape, and allow a contractor to accurately cost and construct the project. Plans, sectional elevations and digital 3D models may be produced to aid in the visualisation of your landscape. Our typical process is as follows:
Initial Concept Design
Client Meeting
Developed Design (Planting Plan and Construction / Site Layout Plan)
Client Meeting
Final Design Refinement
Presentation of Final Design Documents
As each clients requirements are different and every site is unique this process may be adapted accordingly.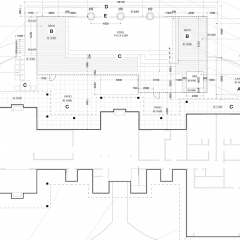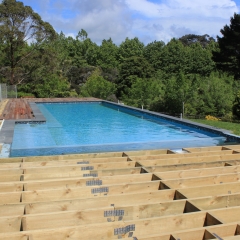 4

Detailed Design

Detailed construction drawings may at times be required to clearly communicate certain aspects of the design to a contractor or where Building and/or Resource Consents are required. These may include detailed drawings for earthworks or various landscape structures such as swimming pools, pergolas, walls, fences / screens, decks etc.

*Building and Resource Consents are applied for during this stage if required.
5

Landscape Construction and Project Liaison

Once your landscape design has been completed, we can arrange reputable landscape contractors to cost and implement your landscape project. We make ourselves available during the construction process to liaise with the landscape contractor and oversee the works, ensuring the integrity of the design and a high level of workmanship is maintained throughout. This also means that any issues that arise on site during construction are sorted promptly.